The best kept secret is on the road less travelled, which is not a road at all. The enchanting waters of the Florida Keys, also known as the American Caribbean, draws travelers in during a drive down the iconic Overseas Highway or while flying into the Key West Airport. For many the alluring turquoise waters surrounding the island chain of the Florida Keys and beyond have always been an idyllic bareboat yacht charter destination.
Bareboat yacht charter has been a small niche tourism industry in Key West until just the last year. This sustainable industry has gained momentum and brings avid, experienced sailors and cruisers to Florida Keys waters for multi-day charter vacations.
Recognizing this, Key West is now home to the newest Moorings base. The Moorings is the largest and most prestigious worldwide leader of yacht charter travel with over 50 years in the industry. Florida Yachts Charters is honored to partner with the Moorings to promote Key West alongside the Moorings other magnificent bareboat charter destinations worldwide. The Florida Yachts Charters team will continue to offer the same boutique charter experience our clients have come to know and trust from the local owners and operators.
Setting off from Key West you are transported to what feels like a whole new world above and below the water. The Florida Keys sits along the third largest barrier reef in the world, and the only barrier reef in the United States. Cruise behind reef protected waters and get up close and personal with healthy, protected coral reefs, abundant with sea life. Catch a glimpse of playful dolphins and curious sea turtles along the way. Tuck yourself in at night in protected anchorages under the stars. Feel like a castaway and explore the uninhabited and remote islands fringed with white sand beaches to the West, beyond Key West, that you never knew existed.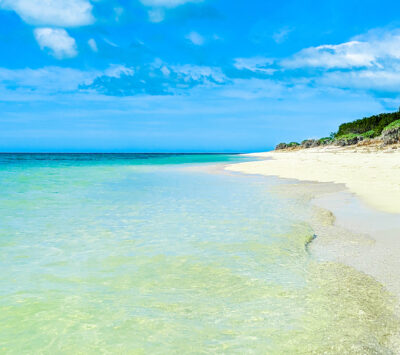 Cruise 70 miles from Key West to the Dry Tortugas National Park and magnificent Fort Jefferson. Expect the unexpected when you anchor up next to the largest brick masonry structure in the Western hemisphere set on an island in the middle of the Straits of Florida. The archipelago's coral reefs are the least disturbed & healthiest in the United States and the National Park is teeming with life. At night, the sky comes to alive as this National Park is also rated as one of the best places for stargazing. The Dry Tortugas is made up of a group of 7 remote islands, the jewel in the crown is Loggerhead Key, accessible only by private vessels.
Come experience this memorable new Moorings destination for yourself. We look forward to giving you a warm island welcome!