Three heads are better than one…
Three friends met in a coffee shop on a rainy day, quit their boring corporate jobs and moved to a tropical island to live the dream. Well OK, the real story is we didn't meet until we were already well ensconced in our Island lifestyles, and it might have been more like a tiki bar as it is Key West after all. But we really are three professional friends with perfectly aligned skills, who through a series of fortunate events ended up working together in an industry we're passionate about. We share that passion with a team of consummate maritime professionals & land-based staff, who together endeavor to deliver a truly fine experience to our clients, and share what a special place the Florida Keys are with the yachting world at large.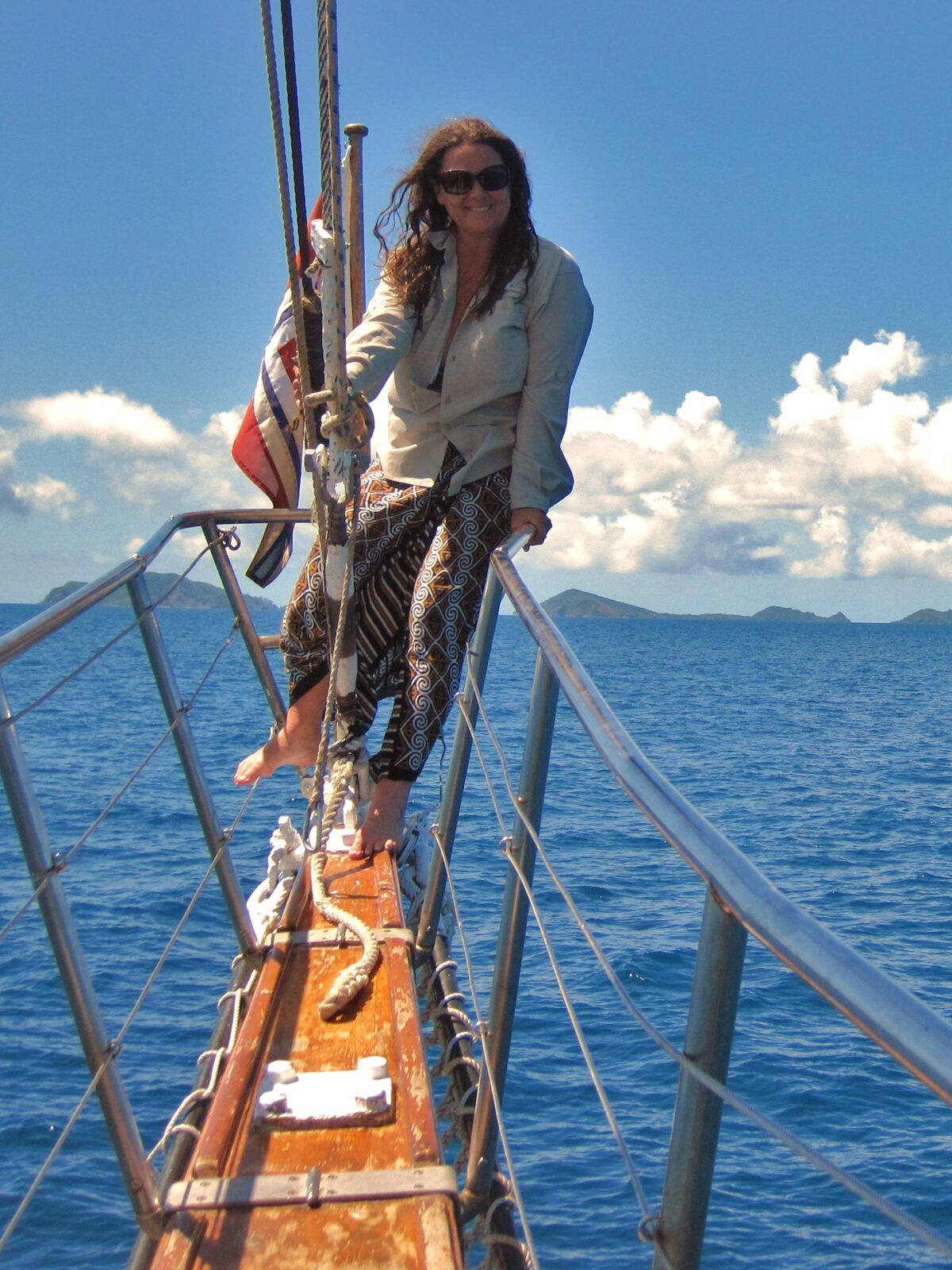 Owner, Operations & Sales
Kimber was born & raised on Oahu, Hawaii. The daughter of passionate lifelong sailors, Kimber started sailing at age seven, was an avid surfer through her teens, got into scuba diving early on & worked at the Waikiki Aquarium in Dolphin & Monk Seal volunteer research programs for many years. Her first study expedition was to ID humpback whales in Alaska aboard a 65 ft. Ketch, sailing the magnificent inside passage in 1981. She has since sailed aboard every type of vessel imaginable, from a 3 masted schooner through the Seychelles, Dhows off the coast of Kenya and down the Nile, to the historic Swedish tall ship Tre Kronor over the Baltic. A lifelong love of adventure and exploration has driven her to the four corners of the world and both Polar regions, traveling thus far through over 50 countries mostly solo. She enjoyed a career as a successful entrepreneur and corporate executive in the US and Europe before a stint as a consultant for a well-established charter company ignited an interest to enter the yachting industry as a second career. Kimber enjoys the opportunity to combine her endearing love of the ocean, passion for adventure, international experience of five-star hospitality, with a genuine enthusiasm for helping people fulfill their dream of "sailing off into the sunset" in one of the most beautiful sailing grounds in the United States. Her attention to detail and desire to ensure clients have a first-class time aboard is readily apparent from beginning to end of every charter.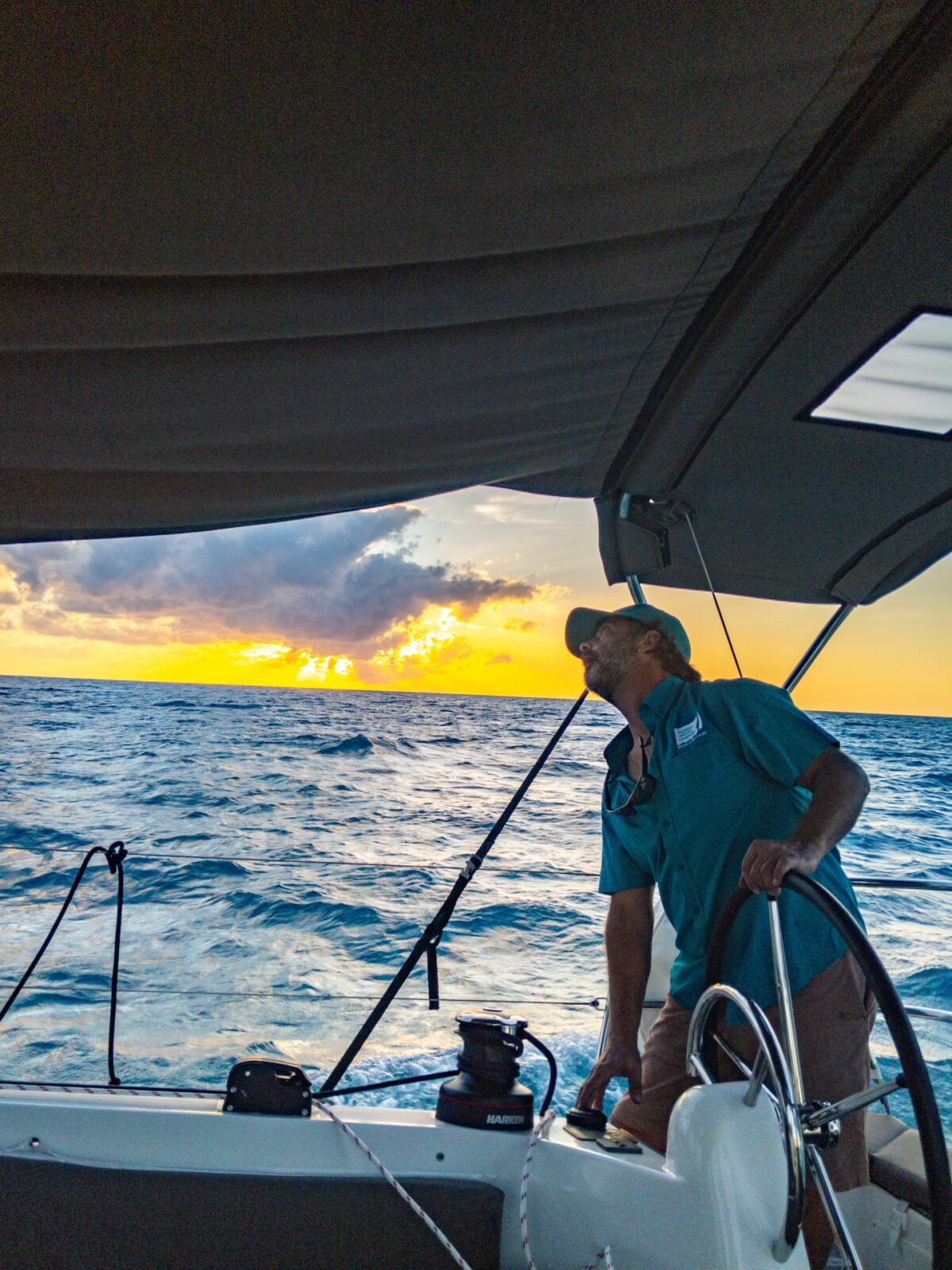 Following in his family's maritime footsteps, Jon came into sailing as a bucket list "must do" 16 years ago. He fostered a dream to leave the white snow behind for white sand and pursue a career in the maritime industry. He managed to cram a good deal of experience into ten years of working with boats and adventuring in and around the North East's waters before striking out aboard his Pearson sailboat Coyote on a grand three-month adventure from Annapolis to Key West. He joined forces with Kimber in 2016 to oversee fleet management for Key West Sailing Academy and the business partnership continued growing from there. He holds a USCG 50-ton master license, is an ASA sailing instructor and brings to bear a broad experience of vessel management, along with all manner of repair & maintenance. Jon has also enjoyed a busy 35-year career as a professional musician, singer, songwriter, music educator, and toured with several acclaimed musicians in North America & Europe. He enjoys discussing the finer points of sailing with guests and when he's not playing music with several popular Key West bands, you'll find him sailing Coyote, enjoying another perfect tropical breeze as often as he can.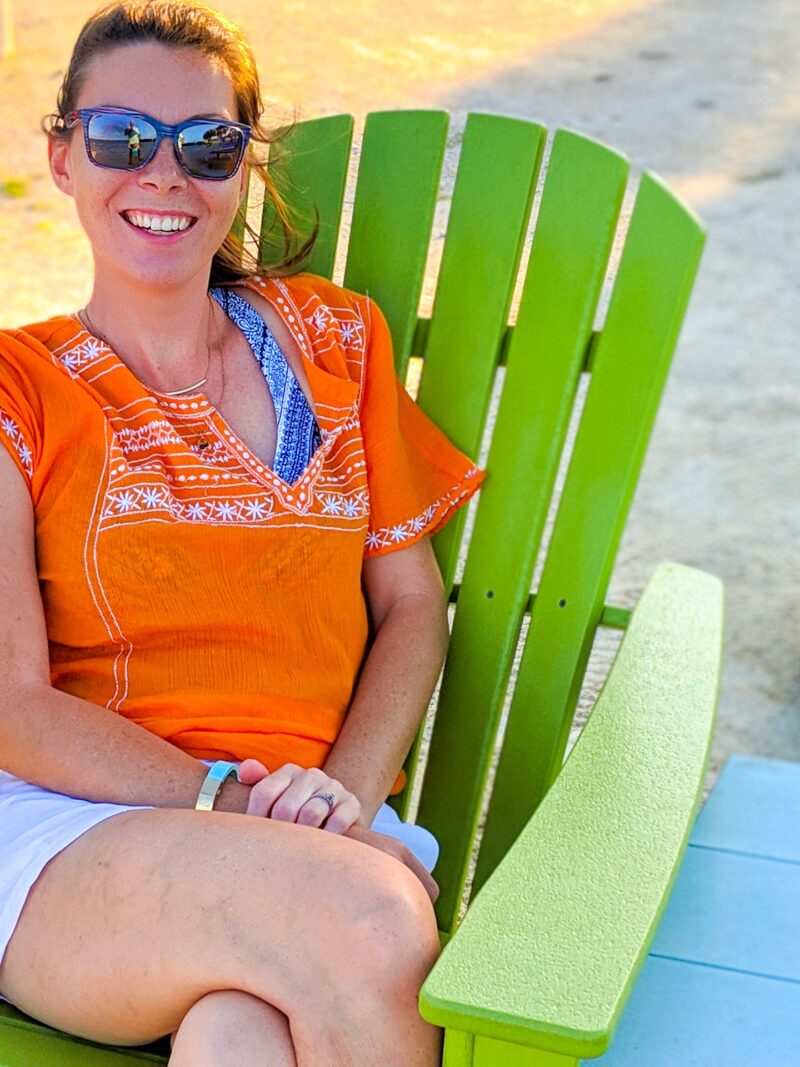 Partner, Marketing & Sales
Emily is passionate about all things coastal, beached as it were in her summers spent at the Jersey Shore, sailing and cruising with dad, her grandparents, aunts and uncles in Toms River and running around the Raritan Yacht Club in Perth Amboy catching sailing regattas. Sometimes life comes full circle. Armed with a degree in hospitality management, substantial experience in visual communications, marketing and a burning desire to live a tropical coastal lifestyle, she and her fiancé relocated to Key West where she and Kimber first teamed up in 2013. Before joining forces to master the charter industry, she had a successful career here in Key West as an events/hospitality manager & marketing coordinator for an international hotel chain and several notable Key West operations including the Botanical Gardens. In her down time, you'll find her with her family on their boat at a sandbar, snorkeling the reef, offshore fishing or catching another famous Florida Keys sunset, all the while documenting every moment with photos. With her passion for photography and the island life be prepared to fall in love with the Florida Keys through her eyes and wanting to see it for yourself.